Recollections
Material Tracking Application for the E-Scrap Industry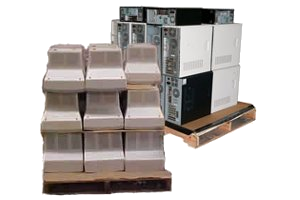 We are developing software for an E-Scrap Recycling and Asset Recovery company. The product makes it easy to view and enter information in the field, at the plant and in the office. Areas of functionality include:
Material Collection
Receiving
Sorting
Demanufacturing
Asset Recovery
Inventory Tracking
Shipping
Invoicing
Integration with QuickBooks allows automatically transfering all relevant information about the customers, products, inventory levels and financial transactions.
We are planning a first public release in Q2 2011. Stay tuned!